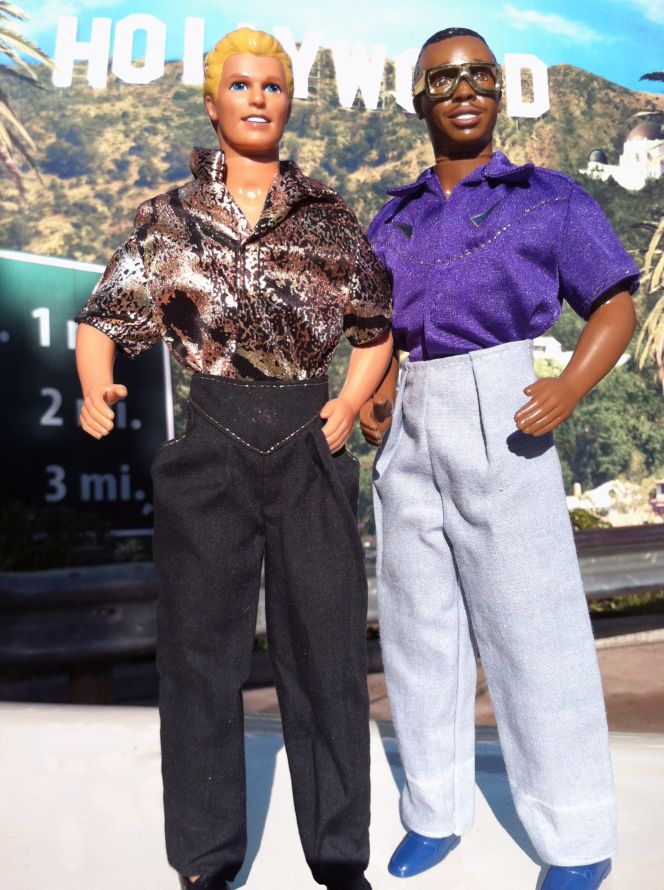 ABOVE: Hollywood Hair Fashions. BELOW: Picture of Omar and his childhood dolls.

Sun, surf, sand. What could be better? How about wearing some of the most styling looks that the early 1990s had to offer?

The Hollywood Hair and Glitter Beach line of clothes for Ken® brought out everything the 1990s had in terms of trends: reverse pleated pants, bright colors, even brighter prints. What more could Ken® want?

How about a whole world? That's right, The 1993 dealer catalog showed a World of Ken® photo set showcasing the Hollywood Hair and Glitter Beach fashions. As Jef mentioned in a feature article, this is the first time Ken® has been given the spotlight, shining on him alone, and apart from the World of Barbie®.

The early 1990s were a time that both harked back to the 1980s and yet pushed forward with its own design style. Ken® doll's clothes tackle both these issues. The bold yellow shirt from Glitter Beach Fashion #3763 brings back the simple styles of the 1980s, while the bold shiny foil printed shirt from Hollywood Hair Fashion #3767 screams that the 1990s are here and they're not going away anytime soon.

I had the Glitter Beach Fashion #3763 and found that the elastic waist pants from that set coordinated with Cool Crimp Kevin's hooded top quite nicely; the pastel orange shades matched perfectly. Come to think of it, I wouldn't mind a pair of workout pants like Ken®'s for myself.



ABOVE: Glitter Beach Fashions.
BELOW: Cool Crimp Kevin coordination.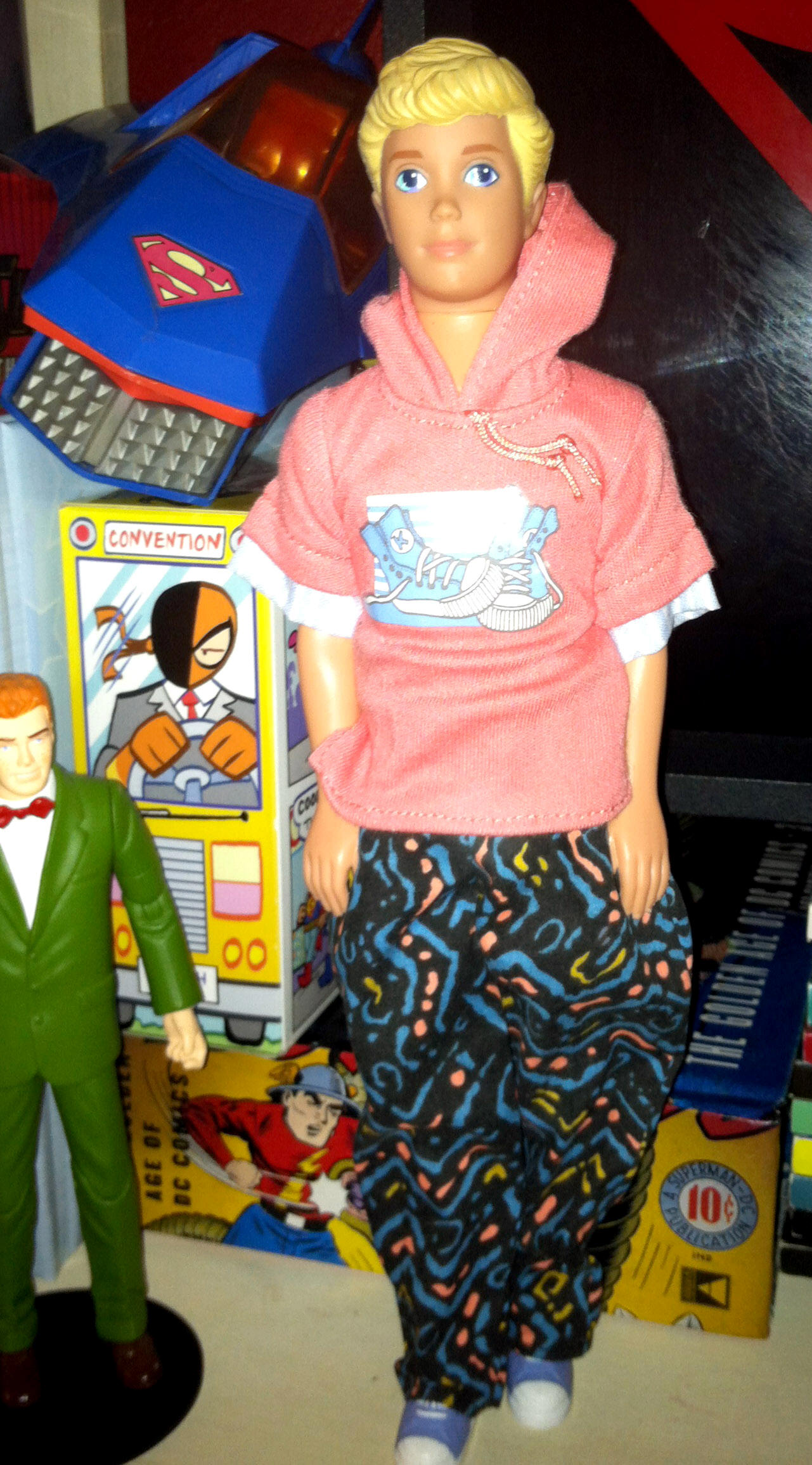 KEN® and associated trademarks and trade dress are owned by and used under license from Mattel, Inc. ® and ™ designate U.S. trademarks of Mattel, Inc. ©2012 Mattel, Inc.
All Rights Reserved. This convention is not sponsored by, or affiliated with Mattel, Inc.