Our featured Collector this month is Lisa Koppelman -Elliot! Lisa is a founding member of the He's A Doll Club and is on the board of trustees. She also has an amazing pink stripe of hair.

Lisa has been collecting Ken® and Barbie® since 1990. While she only has about 25 Ken® dolls she actually has over 1000 Barbie® and friends in her collection. One of her Ken® dolls is extremely rare. Her Chogo-Ken® is a robot Ken® that was made during Ken® doll's fiftieth anniversary year. There were only 25 made.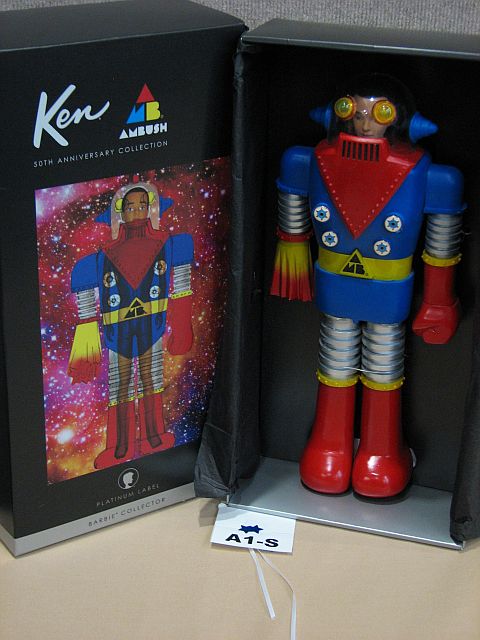 We asked Lisa what dolls she would grab if the aliens came and there was an Earth evacuation. She said she would take that Robot Ken® along with all her Numbers Ones, her Talker with the clear body, and her Inland Diesel doll. She would also take Mike, her husband and their three dogs.

Lisa has a passion for dioramas and has her loose dolls displayed in scenes around the special room in her basement that was made especially for her collection. Her Vintage Collection is kept in glass display cases. Lisa's favorite piece is a scene she made to look like the Mad Men Sterling Cooper office. The furniture in this set was made by Maryann Roy.

Lisa's collecting began when her and her husband of 27 years, Mike, had their daughter Melissa. Lisa told everyone to buy Barbie® dolls for Melissa for every Birthday and holiday as a cover for her habit! Melissa is now 23 so she can't use that excuse anymore.

Lisa's first convention was in Chicago and she has been attending the national convention ever since. In addition, Lisa goes to Grant-A-Wish and now Ken®vention. That is a full year of conventioning!

Lisa's current passion is OOAKs and she is starting to sell her vintage collection and is adding more OOAK dolls.

When asked, Lisa says she wishes Mattel would make more accessories for the dolls in addition to higher end clothing and furniture. Linda Kyaw and Bill Greening are her favorite designers.

When Lisa is not planning the next Ken®vention, she works in a family run business that was started by her parents in 1971 and is now run by Lisa and her two brothers. In her spare time, Lisa enjoys scrapbooking, performing in drag (what?), and making jewelry.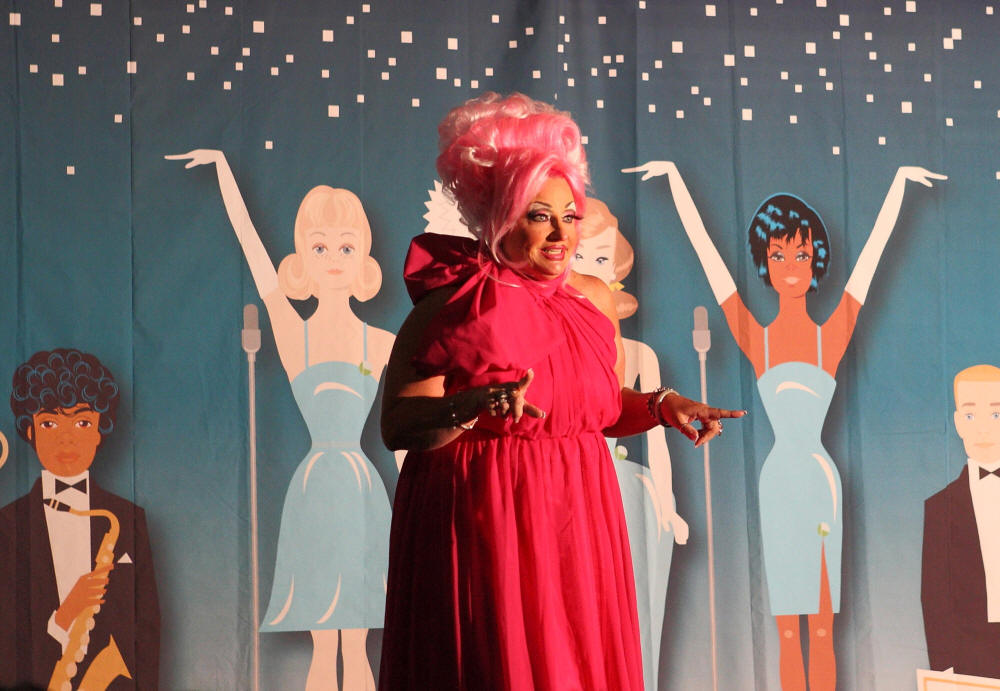 We asked Lisa which dolls she doesn't like and found out there are two dolls you won't find in Lisa's collection; Tutti and Todd. Lisa said "They look like they have something bad in them!" Wow.
If you were at Ken®vention you know how fun Lisa can be. Her enthusiasm is infectious. She is generous with her time, resources and energy. We are lucky to have her in He's a Doll. And that pink hair really is amazing!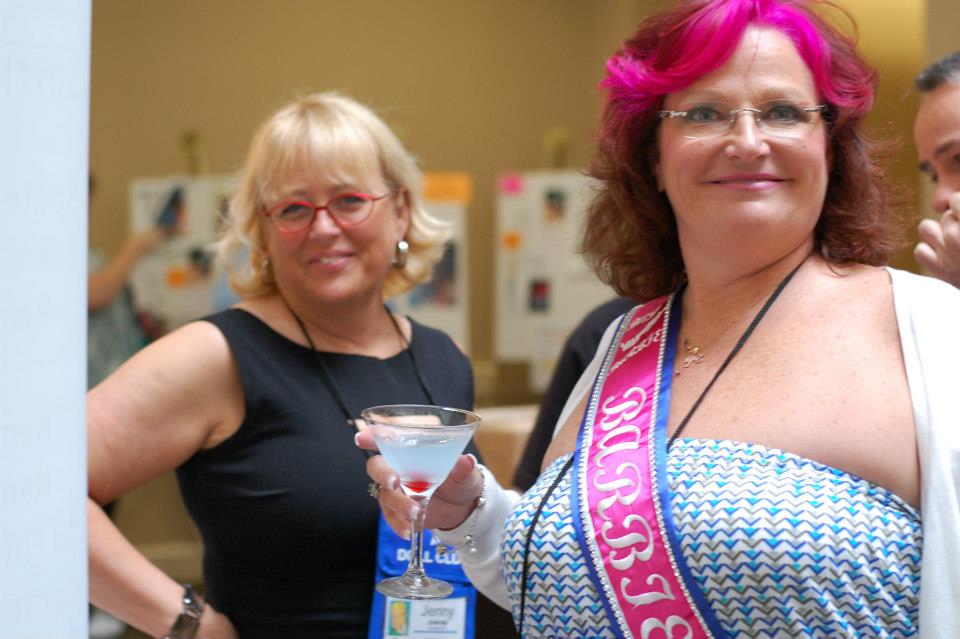 KEN® and associated trademarks and trade dress are owned by and used under license from Mattel, Inc. ® and ™ designate U.S. trademarks of Mattel, Inc. ©2012 Mattel, Inc.
All Rights Reserved. This convention is not sponsored by, or affiliated with Mattel, Inc.